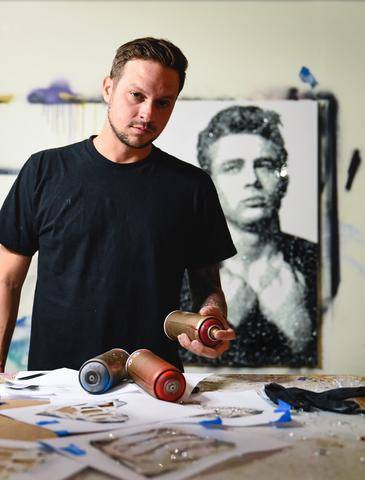 Orlando Native Jbon, also known as "The Unsigned Artist", has been shaking up the art scene for over a decade while keeping a low profile. Starting as a silk screen artist at the age of 15, he has evolved those skills into an original, luxurious "Neo-Mosaic" shattered glass concept of collections that he creates today.
His style has continued to evolve over the years and can be seen in all corners of the world; including a 40-foot floor to ceiling lobby mural located in the Hard Rock BAKU in Dubai, various street murals and decorating numerous businesses around the Central Florida area and many more.
Recently, his original neo-twist on both silk screening and mosaic style art has caught the eye of those in the art world. Original pieces can be found in various galleries, up for auction or commissioned.
His use of shattered glass in his pieces not only brings even further depth to his style, but makes each piece of his one-of-a-kind.