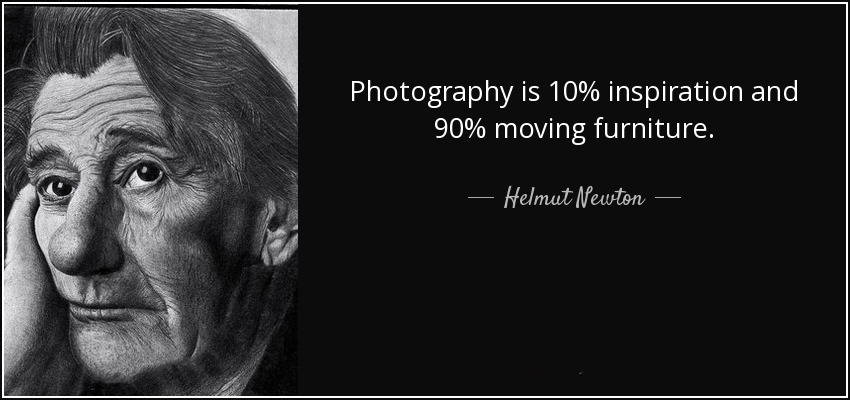 During the course of a career spanning five decades, Helmut Newton became regarded as one of the world's leading photographers. A prolific image maker and genuine visionary – whose daring work bought him both fortune and notoriety – he continues to prove a major influence on modern photography and visual art.
BIOGRAPHY
1920: born in Berlin as Helmut Neustädter; resides in Berlin-Schöneberg.
1930 until 1934: attends school at the Heinrich von Treitschke Realgymnasium in Berlin-Schöneberg.
1934 until 1938: resides in Berlin-Halensee.
1934 until 1935: attends the American school in Berlin-Schöneberg. After change of residence, attends secondary school in Berlin-Grunewald.
1936 until 1938: apprenticeship with the portrait, nude and fashion photographer Yva (Else Simon, neé Neuländer) in Berlin-Charlottenburg.
1938: flees Berlin via train at Zoo station towards Trieste, taking with him two stills cameras. Finds work in Singapore at the Singapore Straits Times.
1940: arrives in Australia and serves for five years in the Australian army. In 1946 becomes an Australian citizen.
1947: meets actress June Brunell, who poses as a model for him. They marry one year later.
1956: extended travels through Europe. In London acquires a one-year contract at British Vogue, which Newton quits after 11 months. Thereafter in Paris and return to Melbourne; contract with Australian Vogue.
1961: back to Paris, takes apartment in the Rue Aubriot in Marais quarter. Full-time position with French Vogue, occasional editorial photography for British Vogue and Queen.
1964: until 1966 editorials for French Elle.
1964: acquires a small house and vineyard in Ramatuelle, not far from St. Tropez, where Helmut and June Newton will spend their future vacations.
1966: renews contract with French Vogue under the new editor-in-chief Francine Crescent.
1970: June Newton (alias Alice Springs) begins her career as a photographer: when her husband is ill, she steps in to shoot a cigarette advertisement.
1971: Helmut Newton suffers a heart attack in New York. Convalescence in Lennox Hill Hospital, New York.
1975: first exhibitions of the commercially successful photographer: first solo exhibit in the Nikon Gallery in Paris.
1976: publication of his first volume of photographs White Women.
1981: Helmut and June Newton move from Paris to Monaco; they will spend the winter months in Los Angeles.
1990: awarded the French "Grand Prix National de la Photographie."
1992: awarded "Officier des Arts, Lettres et Sciences" in Monaco as well as presentation of the "The Grand Cross of Merit" (Das Grosse Bundesverdienstkreuz) of the Federal Republic of Germany.
1996: commendation to "Commandeur de L'Ordre des Arts et Lettres" by the French ministry of culture.
2000: large retrospective for his 80th birthday in the New National Gallery (Neue Nationalgalerie) in Berlin that travels to London, New York, Tokyo, Moscow and Prague, among others.
2003: formal agreement on the establishment of the Helmut Newton Foundation Berlin with the Prussian Cultural Heritage Foundation (Stiftung Preußischer Kulturbesitz).
2004: Helmut Newton dies in Los Angeles. The Helmut Newton Foundation is opened shortly following his death.